Second Impressions Resale Boutique
Proceeds from the shops benefit Safenet's domestic violence shelter. Prices are kept low to pass bargains on to the community.
Through the resale shops clients receive assistance vouchers and are able to shop for the items they need.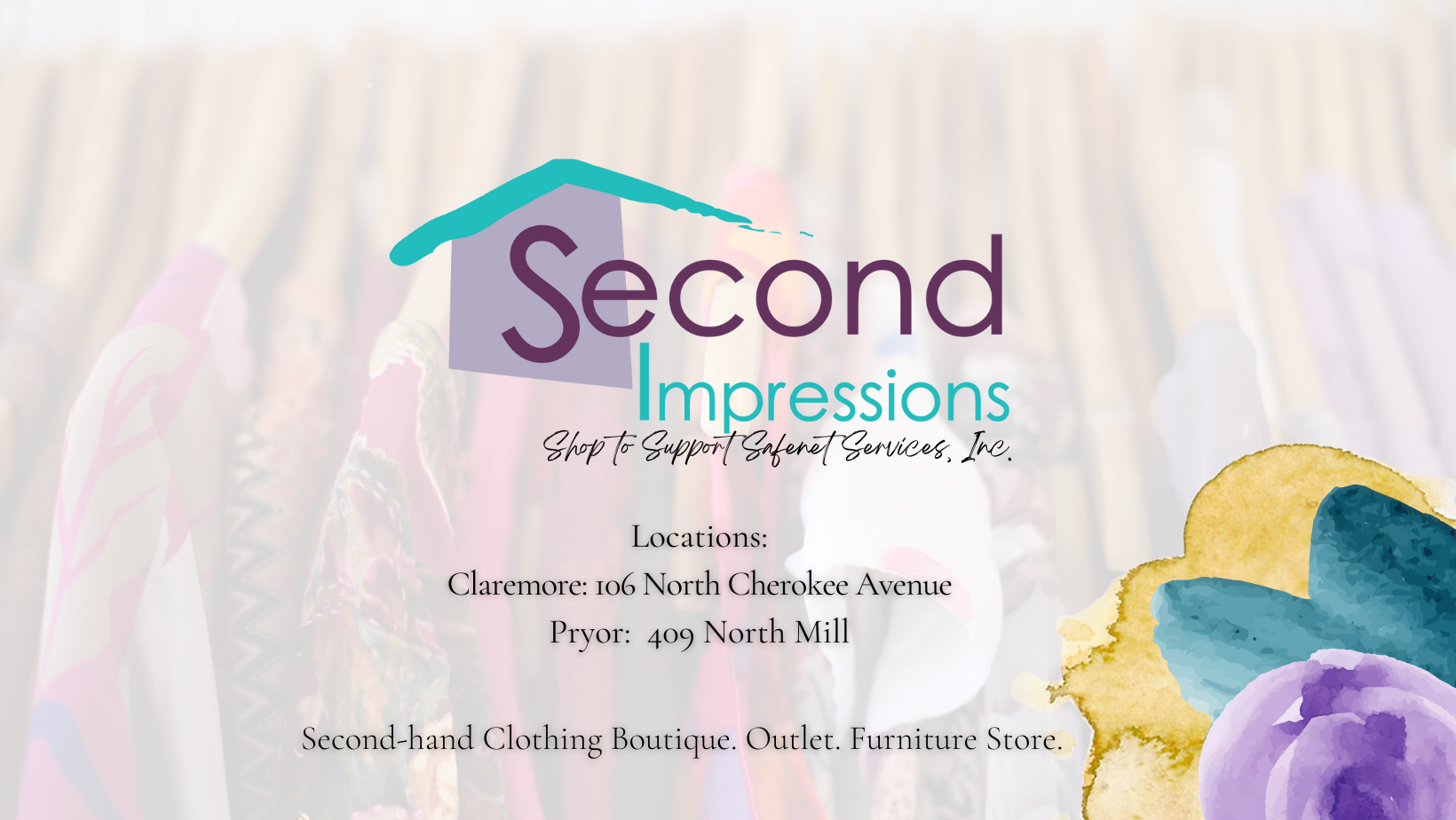 Throughout Safenet's history, the surrounding communities of Rogers and Mayes County have always been incredibly supportive.
Our resale shop is a large sustainable revenue source here at Safenet and this program was created from the abundance of items that had been donated to the shelter.
Early on, we found we had more items donated than we could store at the shelter! Starting out in a storage shed in a kind donor's backyard to a storage unit. Ultimately, Safenet attained space for a resale shop, eventually becoming a resale boutique and furniture store. Second Impressions provides a space for individuals and families who reside in our shelter could obtain merchandise vouchers to shop for items, such as clothing and housewares.
Second Impressions provided $6,100 worth of free merchandise to individuals and families in 2021. This could not be possible without the help of our volunteers, who spend time stocking, loading, and assisting customers.
If you're interested in volunteering call:
(918) 341-1424 or email jenniferh@safenetservices.org to set up a time to volunteer today!